youmask - Face Filters in Live Video
Experience true augmented reality on your smartphone! Youmask is an innovative app that applies live filters to your and your friends' faces as you look into your phone's camera in real time. Having a party? Processing multiple faces at the same time, Youmask is pure fun in any company!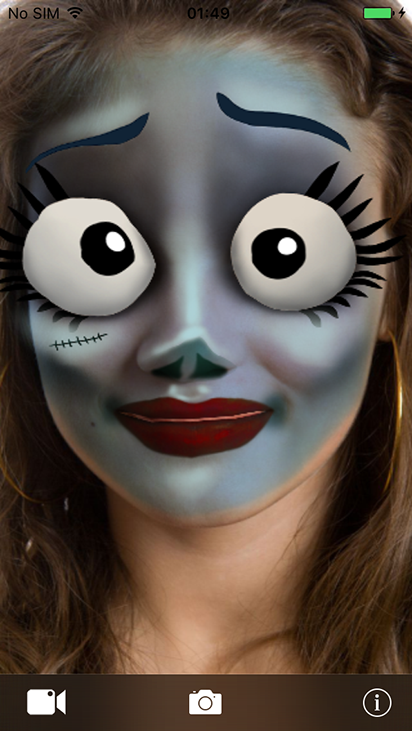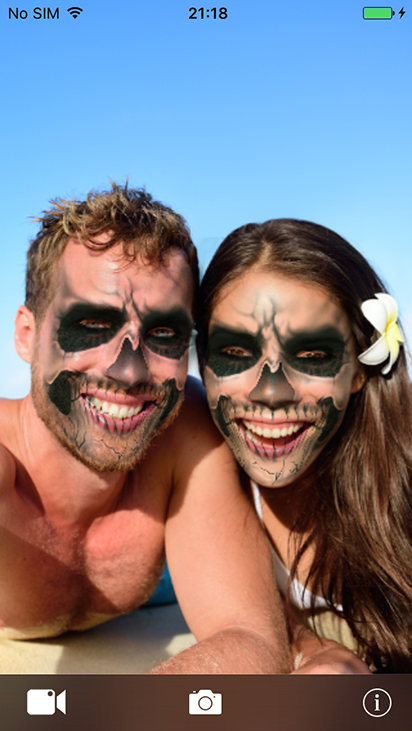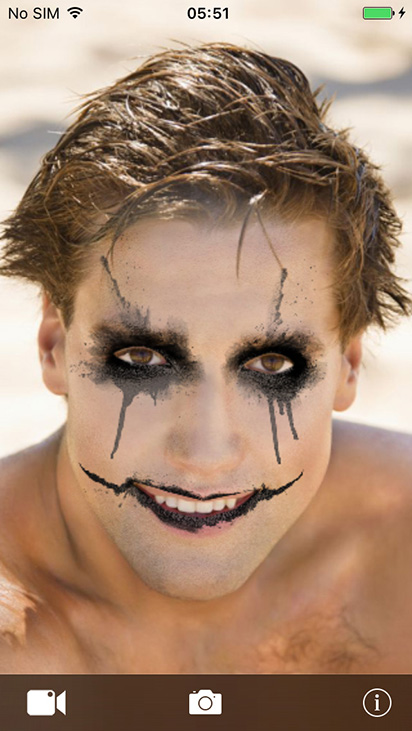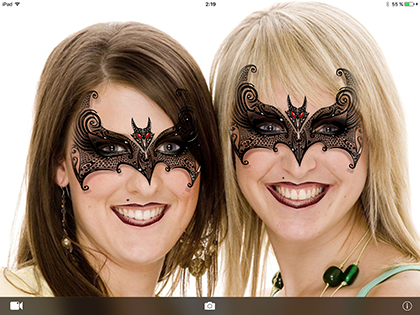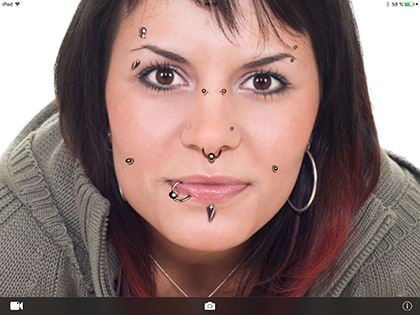 Turn your smartphone into a magic mirror! Youmask will turn your reflection into a living zombie, pierce your face or add striking makeup, make yourself look younger or older, or apply masks of our own invention that don't even have a name of their own. The app has more than 40 masks now, with more on the way! Swipe left and right to change the filter.
Like what you see? Just tap to make a quick selfie or make a short video of you and your friends wearing virtual masks.
Youmask is available on Android and Apple handsets.


youmask stars - Feel Like a Movie Star!
Are you fond of movies? Ever wanted to be inside one? We certainly do! That's why we made youmask stars, an app that makes you look, feel and act like a movie character… on the display of your phone of tablet!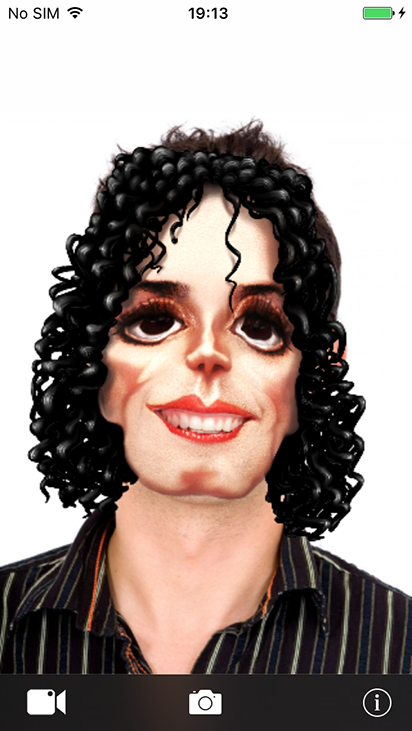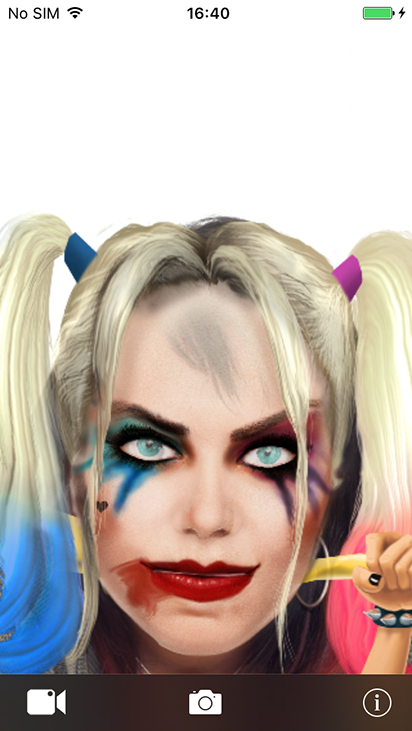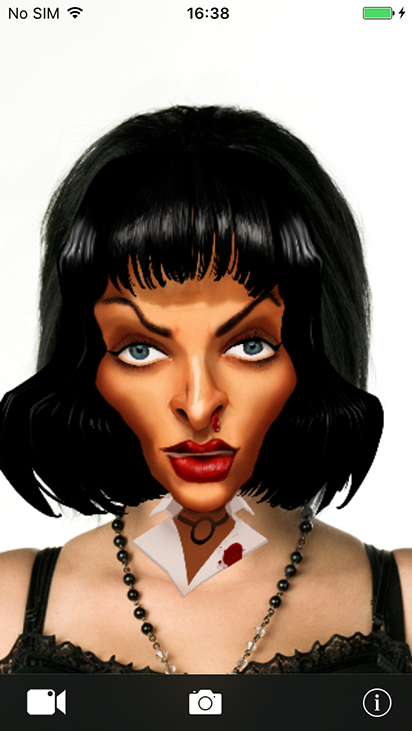 Youmask stars builds on the foundation of Luxand biometric technologies, applying an animated mask to your face that looks real. With youmask stars, you can become someone else. When you smile, your avatar smiles. If you blink, your avatar blinks. If you frown… you guessed it: it frowns, too.
youmask Beards
Ever considered growing a beard but cannot decide on the style? Augmented reality to the rescue: youmask Beards will be your magic mirror, augmenting a virtual beard to your real face.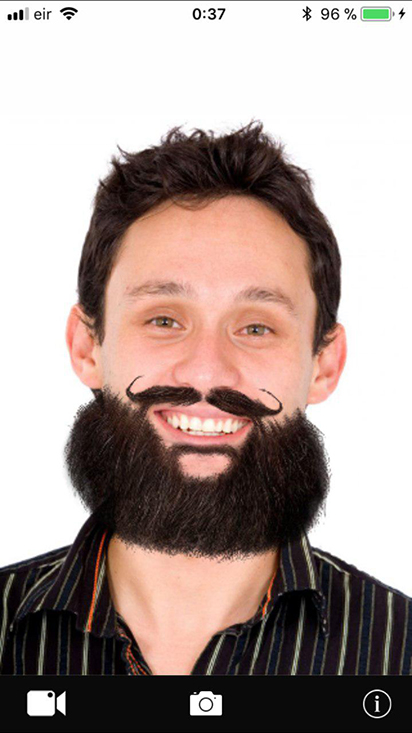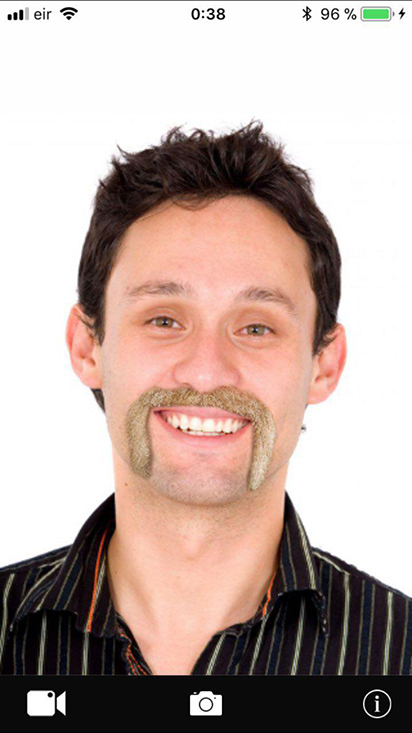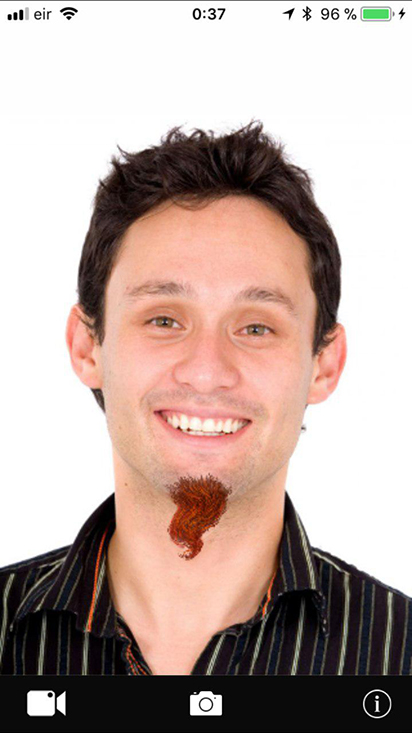 With several dozen beards of different style and length, youmask Beards is your perfect beard-growing companion!
youmask Piercing
Ever wants to stick a piece of metal into your body? We aren't here to shout "no way"! youmask Piercing is your perfect augmented reality companion to try all the different types of piercing without drilling holes or sticking sharp objects into your body.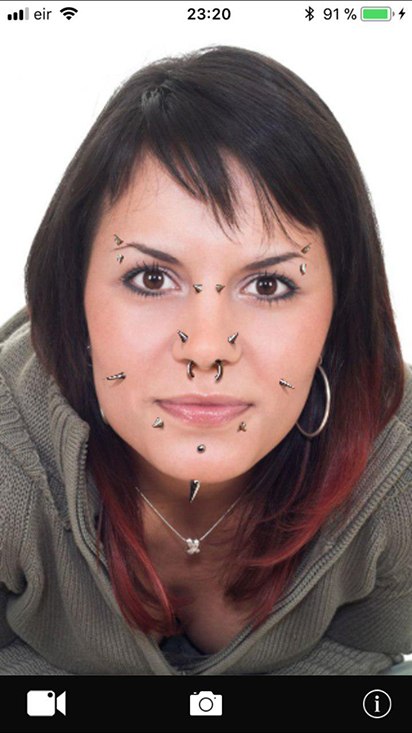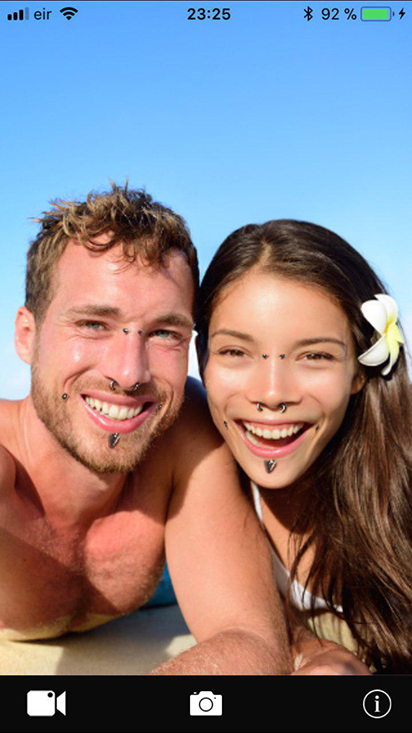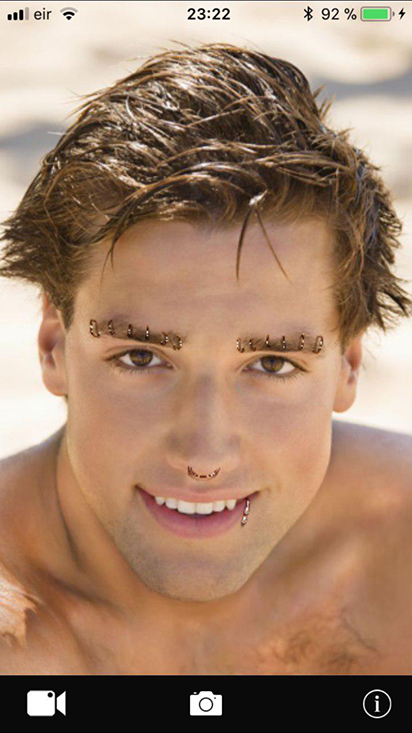 Unlike other piercing apps, youmask Piercing is a true augmented reality tool that enhances your body in real time. Just look into the camera, and we'll do the rest!
Protected by U.S. Patent 8,879,804.
MirrorReality SDK for iOS, Android and Windows
MirrorReality SDK for iOS, Android and Windows developers allows to build augmented reality apps based on human faces. The SDK applies real-time video face effects, allowing developers build high-grade face swapping apps for iPhones, iPads, Android and Windows devices.